Impact Racing today announces a new title sponsor, Play-Doh. In addition to current AMA Supersport rider, Jeremy Simmons, Team Play-Doh Impact Racing will be adding several riders to compete in Daytona Sportbike and American Superbike.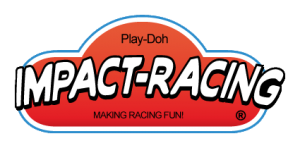 The partnership came about due to Play-Doh's new 3D Printer which Impact Racing believes will revolutionize road racing. "Instead of carrying around countless spare parts, teams can just run down to the local Walmart or Toys R Us, buy Play-Doh in some super cool color, and fabricate the replacement part right there at the track," said rid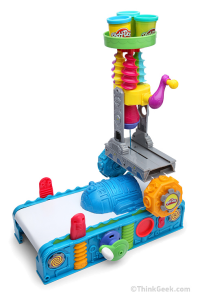 er and team co-owner Jeremy Simmons.
Crew Chief and team co-owner Corey Lindabury has even bigger plans for the Play-Doh 3D Printer, "Using robotics and artificial intelligence, I'd like to build a Play-Doh crew to support all our new riders."
The team is currently designing a Play-Doh big rig and hope to debut it next month at Road America.
  Play-Doh Impact Racing encourages all race teams and street riders to purchase their own Play-Doh 3D Printer today. Avalable only online at www.thinkgeek.com/product/f487